What are the advantages of SEO blog optimization, and Methods to Optimize a Blog?
SEO blog optimization : Today everyone thinks of owning a website. Data from the past shows that many traditional businesses have shifted from their traditional mode to online business. Online Business brings more growth by expanding your market horizons. People can visit your virtual store anytime, anywhere. Even with the advanced technology many websites provide try-on AI-related things for example Lens kart to try out frames that suit your Face and more.
Moreover, Businesses have realized the importance of online presence. And this is the reason why people have shifted to the online platform. Today internet has approx. 1,630,322,579 plus websites. All these websites fight the pressure of competition. The competition to remain on top. Yes, the Internet works on a certain algorithm and provides users with the best-related results searched by them. Websites and their owners use Search Engine Techniques shortly known as SEO techniques.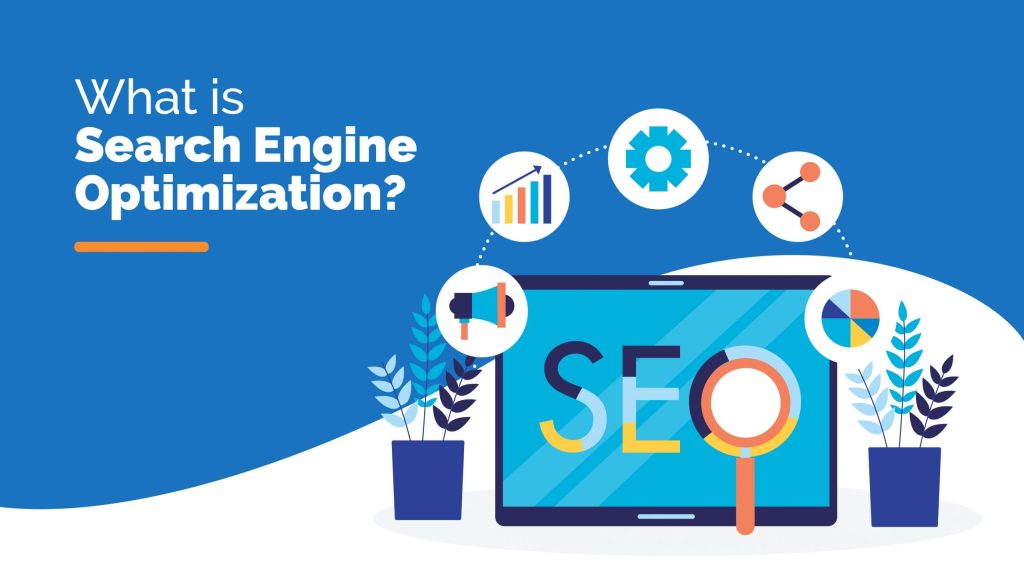 What are the advantages of SEO blog optimization?
Popular search engines like Google uses a certain algorithm to provide the best result to the user. By using techniques like SEO, you can rank your website at the top of your web results. Generally, SEO specialist works on Blog Optimization which means bringing the site up by using demanded keyword strategies.
A regular blog post can help you to put relevant keywords that help in generating organic traffic.
People search on search engines due to some specific purpose. A blog helps a user to find more related information in a single place. It provides direction to the users that ultimately help in choosing the right decision.
For getting organic clicks to your web pages, you can put content that relates to search. It is also important that all your web pages are indexed by the search engine then only a user can find your keywords on their search results. You should simultaneously work on updating fresh content on your website.
Blog posts are important to make your page more trending in search results. You can use internal links so that whenever a user clicks your website to know more about the product or wants to grab more information relating to something may find related information at the same place. You can even place your visitor on your site by redirecting them to various other related pages by enabling internal links. This helps a user to get the best knowledge on a particular platform. All these help you to bring new customers to your website and build authenticity.
Methods to Optimize a Blog to generate Organic Traffic.
Now we know that Blog can help you to get more and more customers on your website. It's time to know how you can optimize your Blog to generate a good amount of traffic to your website with the help of SEO.
1. Selection of Blog Topic
A user searches different keywords to find the most relevant content on the internet and popular search engines like google provides a user with the best and most relevant keyword searches. If you want to get the attention of the untapped market you can work on your keyword selection. The keywords you select should relate to the keyword searched by the user. There are many keyword research tools available that may help you get the best keywords for your website and blog.
Selecting the best keyword-related Blog Topic will help you to get the best ranking position and organic traffic.
2. Selecting an Attractive Title
An attractive title helps you gain the attention of users. The more attractive the title is the more you get the viewers. The Viewers look after something interesting and related to their findings if you will get a title that brings a positive vibe of clicking on without wasting a second then congrats you got an attractive title for your blog.
3. Keep SEO on Track
Many writers and bloggers ignore SEO techniques while writing a blog. SEO techniques are really important when it comes to getting search engine rankings. A blog post should not only be interesting to read but also should have relevant keywords to rank better for the right type of viewers. The use of easy-to-read and understandable language, Stats, Figures, Graphics, and Videos help you to make the best Blog that gains attention. Make sure all your images and videos are SEO Optimized. You can generate a creative step-by-step procedure to outline your blog with SEO Techniques.
4. Cover the title topic completely
The Blog writer or SEO strategist should look after completing the Title of your blog. Various writers go out of track while writing. It is important to stay in connection with your main title and work in coordination to provide adequate knowledge to the reader.
5. Work with Meta Description
A Meta Description is an additional text that reminds a reader about the page he is visiting. It tells what the link is all about. With the help of meta description, a searcher can know about the content and can decide whether the site is related to his search or not, and by clicking they will get a solution or not. A 300-character is generally considered an idol length for Meta Description. In Brief, A meta description should tell the searcher what is a website all about and what things a searcher will find if he clicks on the link. In Addition, a Meta Title should also be attractive and catchy in which you can also use your brand tagline.
Conclusion
In Conclusion, A Blog can bring new customers to your website. It is one of the easiest ways to rank on a Search Engine Platform. The best part is it does not require any paid promotion and you can organically get a greater number of customers. Hence, we hope that the above-mentioned methods in the article will help you to get your Blog's Search Engine ranked. We recommend hiring some professionals for Blog writing and Search Engine Optimizers for enhancing your SEO in Blogs.
Please share your thoughts on this article in the comments section.
ServerMarket offers best Services: