How to Identify & Resolve 404 Pages
While visiting websites you must have faced 404 errors once in your life. However, it is one of the most common types of error that does not mean that it cannot harm your business.
A non-availability of content that is requested by the user generates a sense of irritation and because of this unavailability, you may lose various potential customers that may want to read your content or may buy your product or services.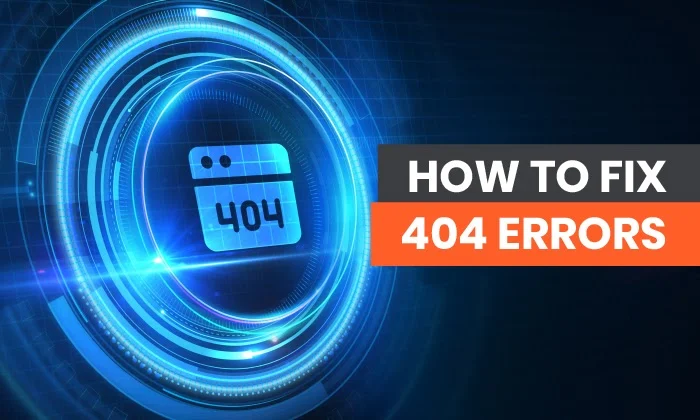 When a user lands on a 404 page and not on what he was searching for he may get frustrated and will leave the site and visit another site causing you a loss of the customer. This may cause a loss in search engine ranking as it increases the bounce rate.
So, if you have various links that are providing a user with a 404 page get a solution quickly as it leads to bringing your business goodwill down and customers will doubt the business capabilities.
By removing 404 error pages and other errors you can build your business well by improving user experience on your website.
Step 1: Find Your Current Broken Links
Various tools are available in the market to find and fix the broken links present on the website. You can use a Broken Link Checker. Many websites are available to check the broken links present on a website. The most popular known Broken Link Checkers are Ahref, Dead Link Checker, and MOZ. For using these checkers, you just need to install them as your plugins and you are all set. These checkers scan your website well and let you know about the results in less than a minute.
Step 2: Getting Fix – Broken Links
So now you know what are your broken links you have a list of them all you should perform steps to fix them. Analyze different factors behind each broken link. Identify which one should be removed and which should get updated. After updating links check all the links are updated and are in working condition. To prevent losses from broken links you should keep a close check on broken links every 3-4 months. You can fix them as soon as you analyze those broken links.
Step 3: Update 404 Page
You can track broken links you may get the time you don't spot them. Before your customers visit your website's broken links or 404 pages make sure you are a person who visits these pages first and updates them before it hampers a user experience.
How to Update Your 404 Page
If you are wondering about how to make an update for your 404 pages then it's not that hard.
You can coordinate with your web hosting provider for updating your 404 pages.
Conclusion
In Conclusion, 404 pages can affect your business to a great extent. A visitor landing on a 404 page will face an emotion of irritation and anger due to the non-availability of content. It can also deliver a bad user experience you can keep a regular check on your website and its pages and update or remove those links after a thorough check.